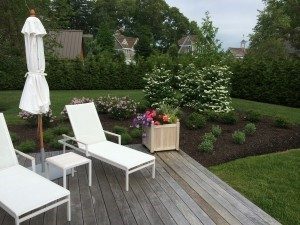 Complete Garden Installation
We offer a complete garden installation which includes planting bed preparation with soil and compost. Planting of Trees, Shrubs, Perennials, Annuals, & Bulbs according to the planting plan that has been prepared for you.
Not only can we provide you with an expert planting plan prepared by our landscape design specialists, we also offer complete garden installation. From beginning to end, you can trust Burnett's to deliver a high-quality experience and results you can't wait to show off. Furthermore, our garden installation includes everything from bed preparation through the planting, exactly in line with the planting plan that was prepared for you.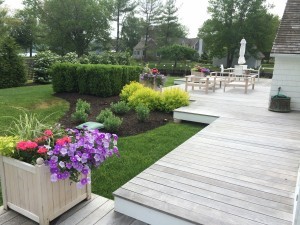 Mulching
Burnett's Landscaping offers mulch with premium shredded bark mulch.
Mulch is used to improve moisture retention and it has the added bonus of providing a tidy, finished appearance to your gardens and, by extension, your yard. At Burnett's we pride ourselves on only using premium materials and this includes our premium shredded bark mulch. For even, well-groomed gardens, that add that final touch to your landscaping, call us today!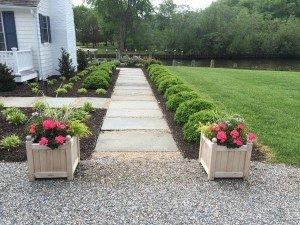 Routine Landscape Maintenance
We offer Routine Landscape Maintenance using a periodic maintenance schedule suited to you and the needs of your property.
One of the most valuable services that we offer is our continuing landscape maintenance. We know that providing you with a perfectly planted garden and yard is not the end of the story. Each plant and type of yard requires a unique care plan in order to keep it looking beautiful. We will create a maintenance schedule that is suited to your schedule and the needs of your property. The experts at Burnett's Landscaping will ensure your landscape is well taken care of so that your yard continues to look as beautiful as ever.